Native Seed Collection Day - Bathurst
Date:
24 Mar 2011 - 9:00am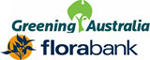 Communities in Landscapes and Greening Australia's Florabank are holding a FREE community seed collection workshop at Bathurst on Thursday March 24th from 9am to 3pm for people interested in collecting native seed in Box-Gum Grassy Woodlands.
The day will consist of a morning session indoors and an afternoon field session, and is designed for people with little or no previous seed collecting experience.
The morning session will cover the theory of native seed collection and storage techniques; how to maximise genetic diversity within collected samples; how to collect viable seed without negatively impacting on the regenerative capabilities of wild populations; the viability of different types of seed over time and under different storage situations; and what legislation and guidelines seed collectors need to be aware of.
A light lunch will be provided before the afternoon session which will see some of the theory covered in the morning put into practise in the field.
For more information or to book a spot contact Kimberley Beattie on: kbeattie@landcarensw.org.au or 0457 953 777