The story so far...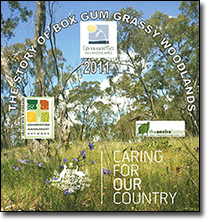 This DVD gives a short history of the ecological communities which collectively are called the Box Gum Grassy Woodlands.
It covers the history of these communities, from indigenous management, through early European settlement and changes in agricultural practice to today.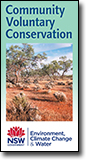 The Conservation Partners Program provides options for land holders to become involved with conservation on their property.
Addressing threats to grassy ecosystems.
Our Adaptive Management Guidelines have been updated.
Navigation
Tags

CMN aknowledges the generous support of the NSW Office of Environment & Heritage.